Help us give premature babies a better chance of survival
In October this year, I am taking on the challenge of running 42km up Annapurna in Nepal raising money for premature babies to have a better chance of survival. This marathon goes from the tropical air of 1200m to the thinner air of 3750m within the space of 20km.
I have had many friends welcome their beautiful babies into the world sooner than expected. This is an incredibly scary time for them. Their babies are being kept alive on life-saving equipment and round the clock care. Some of them for months. I have also had the pleasure of meeting one amazing woman, Sophie Smith who started this charity. After losing their prematurely-born triplets in 2007, Sophie and her husband Ash formed a running team 'Running for Premature Babies'.
By supporting me on this marathon journey you will be raising funds to buy more life-saving equipment and fund groundbreaking research that will give critically ill and premature babies a better chance of survival.
Thank you so much and please dig deep and share my fundraising page
Kylie
x
Thank you to my Sponsors Hunter Labour Hire Anonymous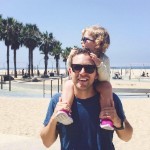 Stephen Kent Noblecx Andrew Hill Jackson O'donnell Jez Cormac Okelly Dean Smith Tim And Fliss Morgan Martin Vodden Rhys Alphasys Andrea James Gooley Victor White Kate & Max Michael Chan Blaze Chase Katie Dufficy Jackie Davis Geoffrey Kibby Cassie Donovan Lee O'sullivan Bríd Ciaran Ross Mooney Jennie Bultema Ronja Liinamo Yasmin Schmid Laura Walsh Sarah Flook Youdidntsayanythingabout Custard Scott Smyth Amanda & Rhys Coles Lou Gorevan Erika Gleeson Catherine Kelly Damian Le Brocque Bex Davis Taysha Blessington Myles Vines Andrew Leang Gwyneth Jones Dave Nolte Beco Gwyneth Jones Tara Brosnan Leah Evans Kimmy O Xx Laura Rush Alanna Woodrow Saoirse Connolly Avas Ali Rochelle Winter-davis Scott Pargeter Claudette Vallee Debra Flynn Avas Ali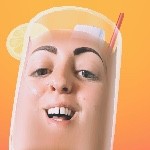 Chiara Jones James Clifford Laura Tattersall Anna Green Adele Tate Paul Rupil Chloe Carton Cristiana Gentile Liam Bourke Allen Bradley Jarrod Myers Will Clark Katie, Kirk, Finn And Charlie Osborne Rhys Davies Sheila Raymond Sammi Pang Adele Flint-elkins Sam Hayward Charlie Roe Francesca Keyna Ford Nia Jones Ashleigh Cakarnis Helen Russell Richard Duncan Ronan Harnett Emma Scown Adam Belcher Helen Cole Alex Gotch Sara Burns Shane Porter Anna Tomlinson Liz Incigneri Zoe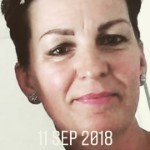 Sian Davies Grace Martin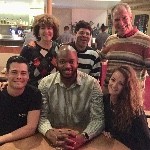 Clint, Elisa & Jake Greenbaum Sam Orme Samantha Kirshen Rania P Ryan Fletcher Jen Stallard Hayley Lucas Chris Eggleston Tom Leddy Nigel Mirri Braude Dee Sarikaya Sue Curley Danielle Duffy Nick Kershaw Sarah Curtis Lauren Kemp Hannah Suthren
Sophie Farrelly Llinos Jones Freddie James Vineall Victoria Parsons Jenna Bell Libby Raphel Danny Fleming Isha Sood Eggleston Louise Williams Natalie Lawrence Mark Price Jess West Niamh O'leary James Clifford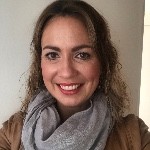 Irene Kennedy James Daly Ann Thomas Christian Jones Laura Simpson Lauren Porter Johnny Spurling Jos Davies Keely Yuen Jenna Elchico Jo Clark Kelly Siwicki Daniel Masters