October 2019 - Finale
October 2019 - Finale
Firstly thanks to all that have sponsored or supported me along the way giving premature babies a better chance of survival. So many other thank yous: 1) RFPB the reason why I had this incredible journey with an amazing team attempting to do a marathon at altitude in Nepal. The 42 km Annapurna Trail Marathon was the battleground for the finalists of the Golden Trail World Series race for the top 10 men and 10 women in the world. 2) Primal Adventures has done amazing job with the 8 days of logistics, hotel, transport and meals, thanks Helen. 3) E for all those hours on the road. 4) Spot from Bondifit who kept me honest with a Training Peaks Plan. 5) Aaron Richardson Functional Surf Movement & Holistic Health keeping the body balanced. 6) Lisa and Albert at Bondi Physiotherapy who have helped me recover quicker from injuries for nearly 30 years. 7) Juanita best remedial massages. 8) The Run Squad great run camp in Blue Mountains and Centennial Park sessions.
Thursday 24 October we had clear views of the Himalayas for our flight Kathmandu to Pokhara. Jeep to our beautiful tea house in Ghachok. A little walk around the village and fantastic ying yoga session run by Helen at senior citizen day care centre. Loved it when 2 little Nepalese kids came in with one on my mat giggling every now and then. Simple toys for these kids using nature. Bamboo swings all over with happy kids.
1 more sleep. Race day Friday 25 October we woke 4.45am. Jeep to Lumre for the 8am start of the marathon, amazing buzz at start with spectacular views of Fishtail mountain.
Unfortunately I was a DNF (did not finish), but thrilled to be on the start line and not be a DNS. I was the eldest person, no man/woman 60+ year old. I was told to turn back after 10km, so ended up doing 13km in total starting at 1200m altitude reaching over 2000m in altitude, climbing 1700m and going down 1300m. Walked thru most beautiful scenery of snow capped mountains, thru villages, thru rushing rivers, crossed swinging bridges and saw the farm life of Nepalese. It was far warmer than expected.
I was grateful to be with the sweeper Aashish who was lovely and I felt very safe and enjoyed my hike. I didn't take his offer up to to carry me across the river, walked thru it holding on to ropes to prevent being washed away. Got to CP2 at Sidhing. No bottled water so had coke which I don't normally drink. Felt great but I was just too slow to get to next checkpoint. Was near Hotel Mardi Pride CP3 at about 1.30pm when I was told to turn around and someone would come after me with some fluids as I had now run out of water, this never happened. Aashish did leave me with some coke that we shared. Felt ok walking back slowly to Sidhing enjoying the scenery and villages. I was told 2 hours till jeep would arrive so spent some time chatting to trekkers after crossing swing bridge and had fun having photos taken. Little did I know was that tea house where jeep was going to fetch me from was an hour from CP2. Worried I wouldn't find the tea house and it would get dark I stopped at a tea house closer. Texted family I was safe.
I waited and waited, 2 cups of tea and dinner and many phone calls to Helen starting with my nervous laughter. There was talk I would have to sleep at this tea house, some are lovely but this was very basic and cold. I had all my spare clothing on and had my fingerless woollen gloves on my feet as my shoes and sox were wet. Lovely Nepalese students were concerned for me and kept me company chatting in English translating for me.
For me toughest part of the day was jeep ride back to Damphus 9 hours later. A 2nd jeep came after 5 hours as first one was taken by the media for the race. This is Nepalese time. Numerous phone calls and a walk to the road in the dark I was relieved jeep had finally arrived. It was a scary ride in the dark. The longest roller coaster ride of my life thru rivers, I was so worried we would roll down the mountain or be washed down the river and family would wake up to hear I was not safe. Relieved to get to the finish line of marathon and see poor Helen who had 10 of us to worry about. These young drivers do do these drives all the time but I was still anxious. "Om shanti shanti shanti," - peace. In Buddhist and Hindu traditions you chant shanti three times to represent peace in body, speech, and mind. Organiser of race did apologise to me. Pleased to sleep at this beautiful tea house in Dhampus. Rest of Running For Premature Babies spent the night together with the sweeper Aashish at a tea house high up the mountain to continue and finish marathon next day. It was just Helen and I and drivers at the tea house.
It was worth waking up the next morning to amazing sunrise and views of Annapurna mountain range and to see the rest of RFPB complete the gruelling marathon.
Lovely day walking around Pokhara for some souvenir shopping. Not as hectic as Kathmandu. Celebratory drinks at Pokhara riverside watching the Annapurna 100km winners finish. Amazing trail runners. Got to meet Mira Rai, I had seen a documentary in Sydney about her. She has done a lot for women and running.
Flight back to Kathmandu delayed firstly by "air traffic" then as we are boarding the plane we are sent back inside due to "VIP movement" with the army and helicopters. Nepal time.
More celebratory dinners in Kathmandu with team and enjoyment of DIWALI Day '"festival of lights" Nepalese celebrating festivities."Om mani padme hum" - According to the Dalai Lama, this mantra has the power to: "transform your impure body, speech and mind into the pure body, speech and mind of a Buddha."
"Do the one thing you think you cannot do. Fail at it. Try again. Do better the second time. The only people who never tumble are those who never mount the high wire. This is your moment. Own it." - Oprah Winfrey
It wasn't only about the marathon, I have had an amazing journey. I have built up from running ONE whole kilometre at Xmas 2019 to running 30km in October 2019.
I am looking forward to Australia summer doing some paddling and swimming and less running.
Lastly thanks to Mark, family and friends for putting up with my training. Bring on more life adventures!!! Namaste.
October 2019 - month 9 - 2 more sleeps
Can not believe I am finally here in Nepal with Running for premature babies to do Annapurna 100 ultra trail race 42km marathon 3900m. Goal 1 achieved!!! Left Bondi 0m.
Loving the hustle and bustle of Kathmandu 1400m. 2 nights Kathmandu. Stayed at hotel where I was 9 years ago with Blind Ambition II when we did Everest Base Camp. Also here for Sukkot a Jewish festival at Chabad House Thamel Kathmandu - Cant believe I was at Chabad 9 years ago because our flight to Lukla was postponed because of bad weather. I am vegetarian in Nepal except kosher chicken at Chabad. Best chicken schwarma and pita. I did Lulav and etrog prayer in Succah at Chabad, blessed?. Great to catch up 9 years later Chabad with Rabbi Chezki and Chani. Another treat face time with 3 from our group from Blind Ambition II to EBC 9 years ago. They were all in NY. Another Catch up with Samundra who was local involved with organising EBC.
Left hustle and bustle of Kathmandu to Chandragiri Hills 2500m. Foggy cable car ride but got blessed at Bhaleshwar Mahadev Temple Chandragiri ?
3 nights up in the mountains Nagarkot 2175m beautiful and quiet with amazing views of Himalayas. the name means 'fort of the city' with amazing views and home to the Changu Narayan, the oldest temple dating back to 4th century AD. A bit too foggy for sunrises a good reason to return again one day. Eating lots of momo traditional Nepalese dish - steamed vegetable dumplings. Done a few walk/plods here at altitude with fresh mountain air. Naughty me did a 10km walk on my own to Nagarkot Tower for 360 degree views and sunset, got back to hotel in the dark. Hoped I was safe with Nepalese Army Post nearby. Amazing watching clouds moving and getting different view of Himalayas from my hotel. Thanks to Jamie McGuinness for recommending Nagarkot. Naughty me again another 10km altitude 2000m walk with an occasional trot. Only saw a couple of motorbikes because road ends and bumped into these French runners. Amandine Ferrato is a top trail runner who is doing the Annapurna Marathon. Lovely lady stopping for a chat on her training run. Sat and meditated for while with amazing views of Himalayas. The roads need a lot of work. Taxis are not 4 wheel drive cars and no seatbelts and cars do not to be checked each year for road worthiness like us.
Had an icy 11 degree swim at my amazing hotel. Knowledgeable guide Bidur took me for 10km walk thru villages, jungle and roads to Changu Narayan. Amazing Changu Narayan temple from 4AD survived 2015 earthquake yet some things around it didn't.
Back in Kathmandu. Visit to Himalayan Rescue Association, volunteers measured our oxygen levels 9 years ago on Everest Base Camp trip before allowing us to go higher. At Himalayan Rescue Association I donated to their cause by buying fleecy tops.
The whole Running for premature babies cool running team with our great organiser Primal Adventures have now arrived. Morning press conference for Golden Trail World Series top 20 ultra trail runners and ?‍?? us the fun team ?. Reconnected with Amandine Ferrato ?? who is one of the top 10 woman. I met her running in Nagarkot. Also met number 1 trail runner in the world Kilian Jornet. We had our afternoon conference going thru logistics. Great rooftop dinner with whole RFPB team. 2 more ?
Missed team run this morning as Dr Spot said "Nothing will make you faster Something COULD make you slower!"
Namaste?
September 2019 - Month 8 training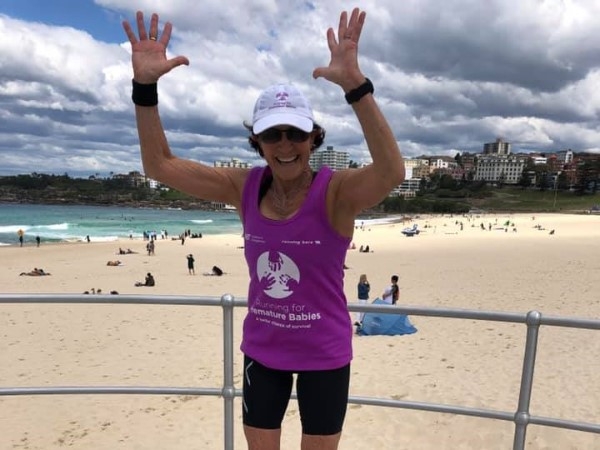 Month 8 was goodbye winter, hello spring. Started month with a great weekend run camp in the Blue Mountains with RUN Squad. Mark even had fun, track and trail Running, Swimming, Rolling, Eating, Drinking with an awesome group. Love weekends exercising, another one I had a 10km club champs ski race with Sydney Harbour Surf Club followed by a 3hour hike with Primal Adventures. Blessed to be able to this so close to home, both starting in my favourite Bay, Rose Bay.
Despite being spring I have had coldest and wettest runs. Sadly farmers didn't get this rain. Doing Bondi Maroubra coastal walk run, return road, I stopped for coffee at The Pool Café, Maroubra Beach, my fingers were so cold iPhone pay didn't work, lucky I had some cash. I love our coastal walks/runs/plods. Swim, paddle buddy Nina joined me on Maroubra to La Perouse walk, uber back. Couple of days later thanks to E I managed my longest run/plod 30km Bondi to Long Bay return.
I count my blessings each day that I am able to do all this. Blessed to have been able to increase my running from ONE whole kilometre Xmas 2018 to this month September 2019 with my longest plod of THIRTY km.
This baby is under cooked rather than overcooked, wise words from Spot. Thanks again to Spot of Bondi Fit Training for my training peaks program that keeps me honest with my Garmin connection to it. Just 2 weeks before I depart. EEK!!!
Next blog will be from Nepal.
Bring on Annapurna. Namaste.
August 2019 - Month 7 training - Festival of Rozanne Continues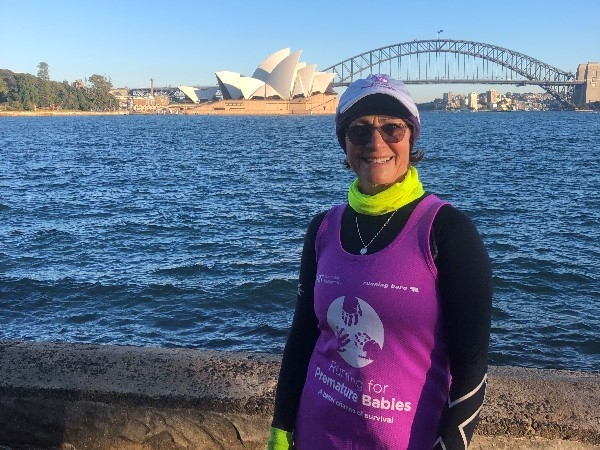 Month 7 has been an amazing month still celebrating reaching 60. Turning 60 is definitely a reason to celebrate. With the festival of Rozanne I celebrated with friends and family doing paddles/runs/walks/breakfasts/lunches/dinners/coffees/drinks all around my favourite training spots in Sydney. Blessed to be able to do all this. Blessed to have been able to increase my running from ONE whole kilometre Xmas 2018 to this month August 2019 with my longest plod of TWENTY FIVE km.
Mark and I did another lovely walk with Primal Adventures around La Perouse Coast line.
City to Surf (C2S) weekend was a busy one with not the best weather and a Spit to Zoo paddle (S2Z) race. Success is not a good teacher, failure makes you humble - Shah Rukh Khan. At S2Z paddle I wasn't a DNS but I was a DNF. I started but decided to not finish. I gave it a go but little lady is too light for strong gusting winds with lots of waves and wind chop. World class paddlers found conditions were challenging in this race. It was humbling to watch finishers coming in. Still Lady Luck got lucky draw and won a few caps and won a $50 voucher. I ran 10km S2C as a warm up before 14km C2S that I was supposed to walk with Cheeky Charlie from Achilles. I should have known better, he decided to run from start to finish. So it was the blind leading the sighted. Thanks to Achilles, Anne and Charlie, it was a fun morning, I couldn't have done 24km run on my own. Great massage from Em from Coogee Physio at Running for Premature Babies tent at finish of C2S.
A few days later I got another 24km run under the belt, Bondi to Opera house return. Blessed to live here. With the increased running my ankle started playing up, but thanks to Lisa Tomlinson at Bondi Physiotherapy and Paul Bowles at The Foot Spot for sorting this out by adjusting my orthotics. Later in the month I got to do my longest run 25km along our beautiful coastline from Bondi to Malabar return when 100% rain was predicted.
Thanks to Spot Anderson of Bondi Fit Training for my training peaks program that keeps me honest with my Garmin connection to it.
Only 7 weeks till the Annupurna marathon, an absolutely brutal event, in the Himalayas. The 42.2km race up 3800m high, then down, unstable, steep surfaces, through bitter cold temperatures and challenging altitudes. I must be crazy embarking on this crazy challenge. Reminder, as if the challenge of the race is not enough, I will be competing in it with a previous injury that tore my hamstring off the bone. An injury so painful I couldn't run for 12 years. Thanks to Aaron Richardson of Functional Surf Movement & Holistic Health who has worked with me to the point where I am now. The motivation for this incredible challenge is to raise money and awareness for a fantastic cause Running for Premature Babies, a foundation supporting premature babies and their families.
Inspiring to attend women's adventure film tour. A woman I will think of when it gets tough on Annapurna is Kira Brazinski who was born with a rare defect. Ever since she could walk from the age of 1, she has used a prosthetic leg. She summited Grand Teton, the tallest peak in Grand Teton National Park at 4,199 metres. Her amazing journey is documented beautifully in 'A Grand Journey'.
To say goodbye to winter and hello to spring Mark and I attended an amazing run camp in the Blue Mountains. I will tell you more about it in September post.
Just over a month before I depart. EEK!!!
Bring on Annapurna. Namaste.
July 2019 - Month 6 training - 60th birthday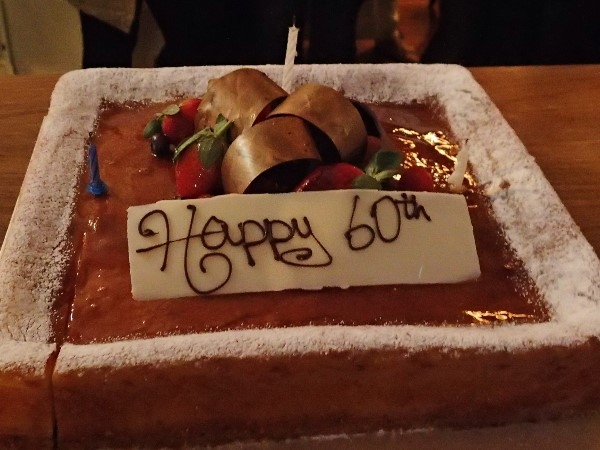 Month 6 has been an amazing month celebrating living, loving, laughing and reaching 60. I am still paddling, running, walking but need to do some swimming for better breathing, now that stitches are well healed. Even though this year I am in the 60's category for PaddleNSW 2019 Harbour Series, it was combined with the 50's and I was still able to win the the Long Course Surf Ski 50+ Woman.
Month started with celebration in Fiji for 5 days with 5 ladies celebrating our 60th birthdays. It was hard to train on an island that took 20 minutes to walk around, but we had a great time. I have increased the running to do 20km along our beautiful coastline from Bondi to Maroubra return with some runs being easier than others. Thanks to Spot from http://www.bondifit.com.au/ for keeping me honest by tracking me on training peaks. I also need to thank Aaron at https://www.levityhealth.com.au/aaron-richardson.html for helping me strengthen weaknesses in my body.
Including Mark in my outings we did another beautiful hike with Helen from https://www.primaladventures.com.au/ around La Perouse in the Kamay National Park. Helen is taking us to Annapurna. I am getting like Imelda Marcos, I got some lovely trail running shoes, the ones I had were heavier hiking shoes. 3 months to go, like a pregnancy, 9 months preparation.
Bring on Annapurna. Namaste.
June 2019 - Month 5 Training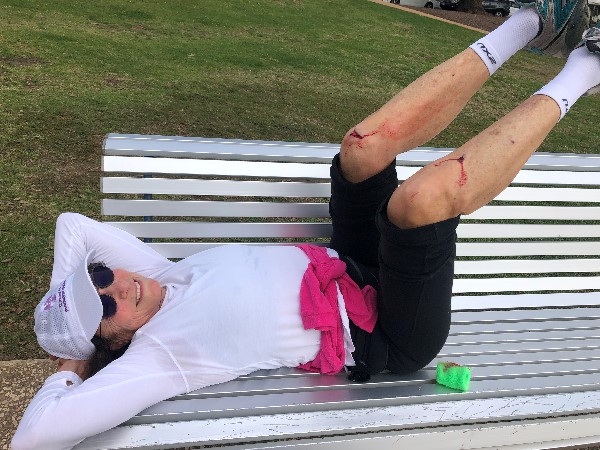 Month 5 has been a month showing me that I will have to overcome setbacks by turning them into comebacks. I am still swimming, paddling, running, walking come rain, hail or sunshine.
What do you do when you don't race on weekend after UTA11? You support swimmers doing The South Head Roughwater Swim 10km swim from North Bondi to Watson's Bay on kayak. While paddling we could appreciate the sandstone cliffs and lighthouses.
We had a great night at "Momo" restaurant eating momos catching up with the Running for Premature Babies team that we are heading to Nepal with. We are a great team with Craig Challen, Australian of the year joining us. Momo's is a type of dumpling popular in Nepal, very yummy.
I did another beautiful hike with Helen from Primal Adventures around Sydney Harbour National Park (Mosman) some on track some off thru bush. At the end of our hike we spent half an hour scrambling through the undergrowth. Fun DAY!!! Next a fun adventure, on just about full moon NIGHT, trail running at Manly Dam. We felt safe in our fearless, calm, leader's capable hands when near the end of Manly Dam Trail we got to a locked gate. Of course Helen found a way to get around it. I'm able to get Mark involved in doing some walks with me. We had a brilliant morning in the Central Coast doing 5 Lands Walk, highly recommended. So well organised. Connecting people to people and people to place...
Then the next day at the end of my daylight sunny flat run in Terrigal I had an accident with a metal bench while watching kids playing, I ran straight into tge bench. I got 6 stitches on left knee and 1 on right shin and antibiotics to prevent infection. I am very lucky, it could have been worse. I haven't been able to run but I have done some flat walking. I will overcome this setback by turning it into a comeback. Stitches out today just in time to celebrate in Fiji with 5 ladies celebrating our 60th birthdays.
Bring on Annapurna. Namaste.
May 2019 - Month 4 Training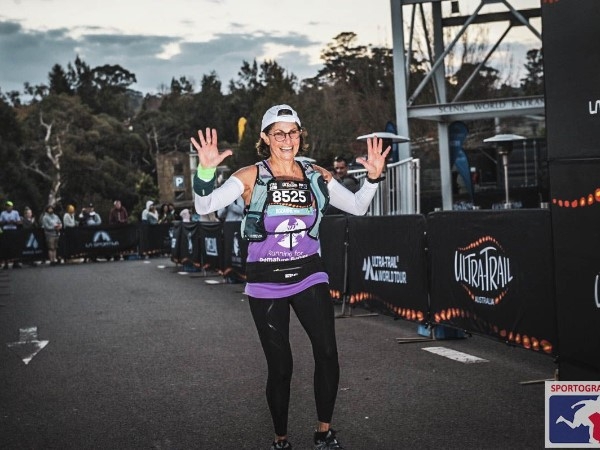 Month 4 has been quite a month. I have still kept up the occasional swim or paddle which has been a good recovery to the legs. I did my annual swim in Byron. After my regular swim of the Bay with lovely Byron locals and visitors Mark and I did Minyon Falls walk through beautiful rainforests from the top of the waterfall to the base and back. Tough clamber over rocks but worth it for amazing view. This mumma is now a runna again. Again with Mark we ran the Mothers Day Classic 8km in Sydney. PB's since starting to run again after 12 years. I reached the pinnacle this month by doing the UTA11 an Ultra Trail 11km in Blue Mountains. Thrilled to have finished my first UTA11 in under 3 hours 2:59:36. Great fellow athletes, volunteers and organisers. Only 4413 stairs to climb (and descend), I am renaming Furber Steps which was nearly 1000 steps for the last 1km. Bring on Annapurna. Namaste.
April 2019 - Month 3 Training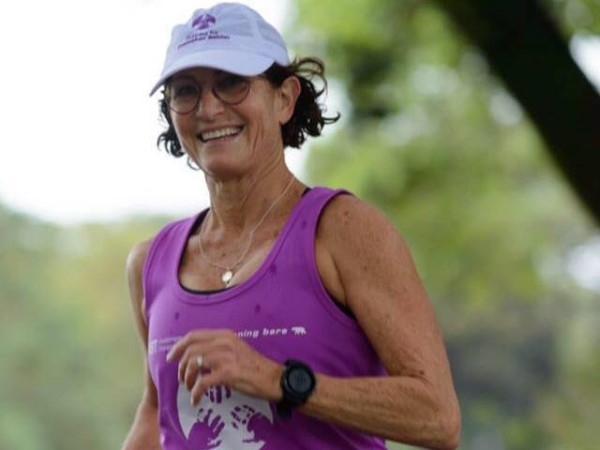 Month 3 has been getting easier to train. I have had the good fortune of reconnecting with a friend with whom I ran my first marathon with more than 20 years ago. We have been running together once a week. Running with friends and groups makes a run so much easier. March had 2 record days for Running For Premmie Babies, one of the wettest and one of the coldest. The wet one started with me running around the puddles but by the end running thru the puddles like a kid enjoying the splashing around. I have now increased running to 11.2km. I also got to hear Legend Lorraine Moller, winner of Boston Marathon in the 80's and NZ Olympian Medalist talk. I learnt a few things, one thing you never run too slow, no miles are junk - she encourages some slow long runs. I also saw an amazing inspiring movie "My Hero My Brother" about Down Syndrome young adults doing a hike in the Indian Himalayas with their siblings. So honest, moving, inspiring and beautiful scenery too. Today Mark and I did another beautiful 3 hour trek from Coogee through some beautiful parts of the Eastern Beaches with Primal Adventures. My flights are booked to Nepal so no looking back. "Running for Premature Babies" members going to Nepal. Thanks to the lovely people that have donated or are going to donate or who are there to support me on my journey. Namaste.
March 2019 - Month 2 Training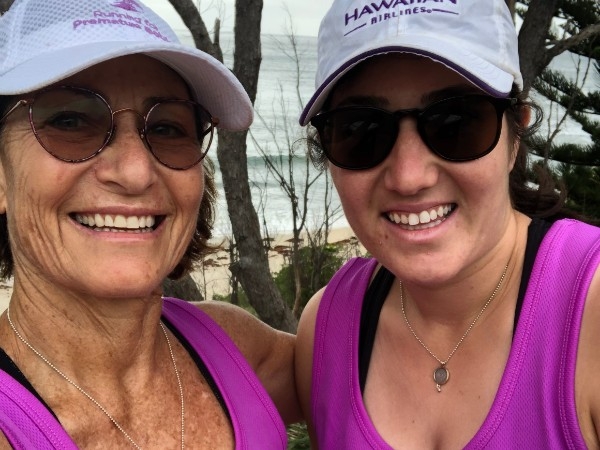 Month 2 has been a bit difficult to train with the summer heat of Sydney, many days above 30 degrees. Despite this I did manage to increase the running on my 7km walk/runs. I had the help of my daughter doing some runs with me during her visit here.
Today my partner Mark and I did a beautiful 3 hour trek at Garigal National Park, Middle Harbour with Primal Adventures who will be taking us to Annapurna. It was great to be back in the bush and meet some more "Running for Premature Babies" members going to Nepal.
Still a long way to go. Wisely, and slow. They stumble that run fast. - William Shakespeare
NAMASTE
January 2019 - Month 1 training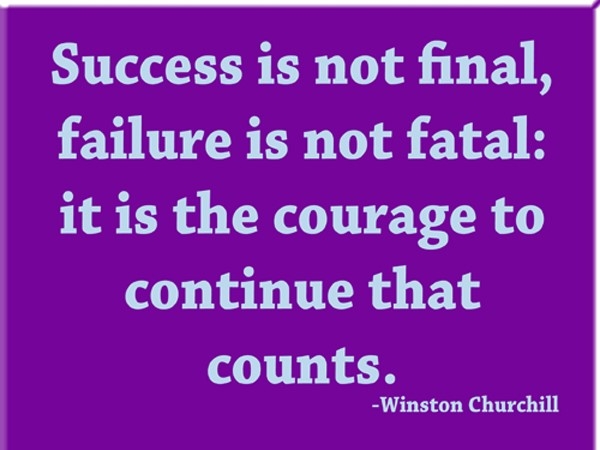 Why Annapurna Marathon? I don't run!!! I saw a post on Running for Premature Babies Facebook to do Annapurna Marathon with them. I swim with Sophie and she has inspired me to help her cause and start running again. I am an ex ultra-marathon runner but gave up running 12 years ago after detaching my hamstring thru a water-skiing accident. It was too painful to run again so I continued with my swimming, trekking and kayaking. I fell in love with Nepal after doing Everest Base Camp trek as part of a team guiding 2 blind friends, so I am very excited to return to Nepal. Just a couple of days after going to the information night on December 18 2018 about the marathon, I put on my running shoes that have only been used for walking and ran ONE whole kilometre. Slowly I have increased the distance and I am now up to 7km walking/running very slowly. My deposit has been paid, my fundraising page has been set up so no looking back now. Namaste.
Help us give premature babies a better chance of survival
Namaste. Yes, I'm doing another crazy endurance event for my 60th birthday. I'm taking on the Annapurna Marathon in Nepal with Running for Premature Babies. I'm taking the opportunity to raise money for a special cause. I met Sophie Smith thru swimming and learnt about her story and what she went through losing her premature triplets...and then her husband Ash to cancer. Her strength and determination are beyond inspiring and her journey to raise funds for much needed premmie incubation units, through running. Sophie is NSW Australian 2019 Local Hero. She has inspired me to help her cause, and to start running again 12 years after giving it up after detaching my hamstring.
By supporting me as I run/trek the Annapurna Marathon 42km at 3750m altitude on 26 October 2019, you'll be raising funds to buy life-saving equipment to give critically ill and premature babies a better chance of survival. No amount is too little, so thank you in advance:-)
Namaste.
Thank you to my Sponsors Anonymous Rachel Smith Silvano Pomare Mel Levy Nicole And Kevin Jacobson Clive Aaron Leonard Gentin Mark & Val Davis Anonymous Anonymous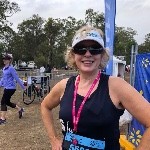 Rosie Langley Veronica Lambert Ziva Moss Team Farrow Mia Guy The Girls Bruce Moller Karen Gadeley Peter Gonski Robyn Baume The Drexlers Pete & Adie Glass Heather Weltman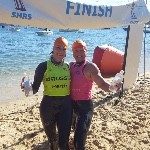 Fiona Wilkie Harold Milner Hilary Gordon Sarah Ev & Ian Anonymous Kerri & Mike Heather Levy Sarah Lindsey Gilbert Naomi Rassaby Debra Jones Dave Edelman Anjie Lees Helen And Vicki Val And Ado Elana Leigh Rozanne Green David Tomlin Geraldine Mol Gabby Hart Anonymous Louise Fisher Nicold Katz Claire Ten Bohmer (ncie) Mia Lesley & Stewart Mel Thomas Ofir Mizrahi Anne Besser Anonymous Sarah Schechter Anonymous Roma Stein Stacey And Alex Sarah Davis Mark Schroeder Chris Vlahos Emily Gillies Louise Santos Simone & Mal Odgers