My Activity Tracking
My target 200 kms
Help us give premature babies a better chance of survival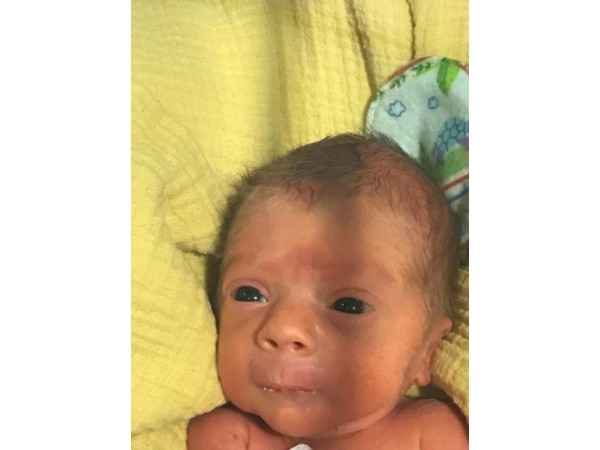 In November 2021, our beautiful boy was born at 32 weeks, due to a sudden and unexpected placental abruption. Our pregnancy was uneventful and healthy to this point, so this turn of events came as a big shock to us. Our local hospital at Port Macquarie can only care for babies born at 34 weeks or later, so, after an emergency c- section, we were airlifted to the Royal North Shore Hospital in Sydney. There, we spent many precious days with Marley and were hoping to bring our boy home in no time. We spent every possible moment with our precious son- cuddling, reading to him, caring for him, and just being with him. The NICU is not an easy place, though the nurses and doctors at The Royal North Shore Hospital were very kind and caring and looked after Marley with great professionalism.
Marley was doing really well. He had the deepest blue eyes, a calm personality, and he was pretty damn cute. We were prepared for a transition back to Port Macquarie Base Hospital, when one night we received the phone call every parent in NICU fears: Marley had suddenly deteriorated and needed a blood transfusion. We rushed to his bedside and witnessed that he was already half gone. Heartbreakingly, Marley had suffered a massive brain hemorrhage which was very unusual for his age. There was nothing that could have saved his life. We were told that he would only have another few hours to live. But Marley's heart was so strong- he did not want to go.
He peacefully passed away in our arms the next day, at 12 days old, only knowing love.
This is the first time we share his story publicly as it is still difficult for us to find any words. But we also want to break the silence about baby loss and want to honour and share his meaningful life. With Marley's birthday anniversary and his passing date coming up this November, we thought it would be a good way to celebrate him as he has taught us so much. Marley, our firstborn son, will be loved forever.
To make Marley's life matter, not just for us, we want to give back in his honour and his memory. Therefore, throughout the month of November, we are walking/ running at least 200km for our little boy and raising money for the organization "Running for Premature Babies". Their founder, Sophie, has been such a pillar of strength for us throughout this very dark time. Her organization, based on the loss of her triplet sons and her husband, is providing life-saving equipment for critically ill and premature babies all over Australia.
We would truly appreciate your support by donating and sharing this email with whoever you feel would like to contribute. Together we can make a positive difference for another baby and family- in Marley's name. 
Thank you so, so much. Your help means more than we can ever express.
By supporting us, you'll be raising funds to buy life-saving equipment that will give critically ill and premature babies, like Marley, a better chance of survival. Please donate in honour and in memory of Marley, if you can.