We are asking anyone and everyone to contribute toward our shared goal financially or through awareness. Please join one of our events below or make a donation to help give premature babies a better chance of survival.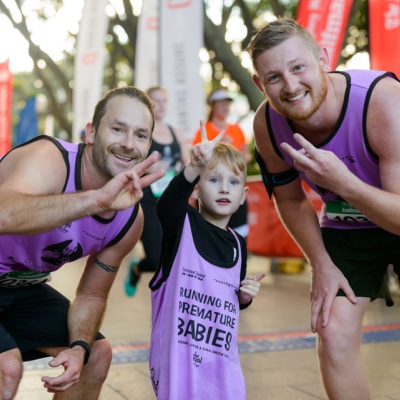 SMH Half Marathon
Join the biggest fundraising team in the SMH Half Marathon, Running for Premature Babies! Running for Premature Babies is a special running group set up in 2007 by Sophie Smith, after she and husband Ash lost their first-born triplet sons, Henry, Jasper and Evan, following an extremely premature birth at 24 weeks. Since 2007, more than $2.4 million has been raised. We'd love you on our team.

Fundraise for RFPB at your own event
Want to raise funds for Running for Premature Babies through your next race? If you can raise us at least $200 we'll send you a free running kit or swimming costume for your race!