Running - What I've learnt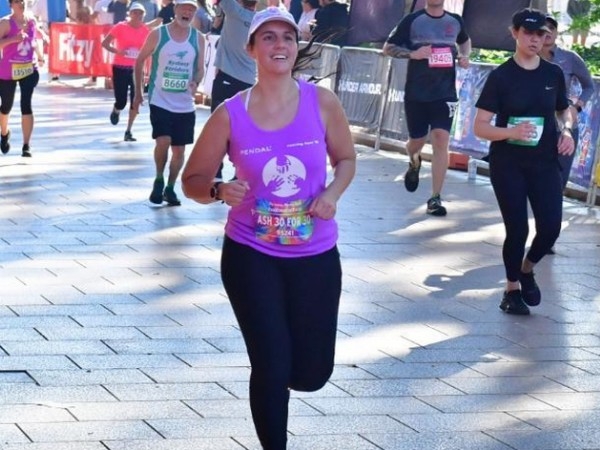 Running is nothing more than a series of arguments between the part of your brain that wants to stop and the part that wants to keep going. Anonymous.
I think this quote will ring true with anyone who has ever run, no matter the distance. For me, embarking on a journey to complete 30 marathons over a year (and a bit) means I am getting very familiar with both those little voices inside my head. But just as you can train muscles, so too can you train the part of your brain that wants to go on. You get stronger physically and even more so mentally.
Those first few runs were hard, setting out not knowing how far I would run and after a couple of kms I could feel the lack of training, exercise and healthy diet taking its toll. As the weeks went on though I started managing to run 5kms without walking and then after a month of training I ran a half marathon without needing to walk. I was so proud of myself and entering the stadium to the cheer of my family and friends was such a rewarding moment.
However, I soon learnt (3 days later to be exact) that going too hard too soon can be detrimental to ones progress. I had injured my foot which meant training nearly ceased and for the next 3 races I did very little training inbetween. The little voice that is now pretty damn strong helped me get through the events despite not being anywhere near physically ready.
The other big learning - you need a great team for rehab and I am very lucky to have found a wonderful physio, podiatrist and massage therapist who have help me recover so well from that injury. Honestly, when I decided to run thirty for 30, I didnt factor in the cost of this help. It is so needed though and I urge anyone looking at takling distance races to factor this in to the equation!
The other big thing you need are a great pair of shoes! This might take a but of time to work out what is best for you, but once you know.. you know! Thank you so much to the team at The Athlete's Foot Robina for helping me find the perfect pair of Mizuno shoes!
Getting back into training and incorporating cross training is going to be imperative to my success with completing the next 26 races! I feel as though I am constantly fighting some sort of cold, but hopefully my body eventually adjusts to the extra training and I can focus on not just finishing the races, but running them faster.
For now though, I am looking forward to getting through races 5 & 6 over the next week and then getting into a solid training routine.
Thank you to those of you supporting me on this journey. Running for such a incredible cause makes this all worthwhile!
Thirty for 30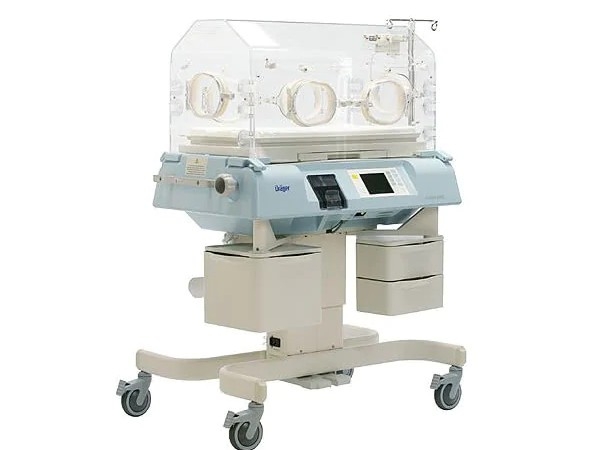 This year I turn 30! To celebrate this milestone, I want to do something memorable, something that will make a difference. 
As some of you may know my son Liam (now 4) was born prematurely at 34 weeks. He was one of the lucky ones who didn't have to stay in NICU for too long and didn't have major ongoing complications. 
In our few weeks at the hospital I saw lots of tiny babies fighting for life. I saw lifesaving equipment in action. I also came across the Running for Premature Babies Group. These little babies fighting for life had been given a better chance of survival thanks to the equipment donated by RFPB. 
I met Sophie Smith (founder of RFPB) and worked with her in 2017, the year after she lost her husband Ash, 10 years on from losing her triplet sons Henry, Evan and Jasper. Her strength and determination to create a better chance for premature babies is remarkable and helped inspire me to take on this challenge. 
My initial plan was to run in one marathon, but decided that wasn't good enough. To truly challenge myself, and to hopefully inspire others to donate, I have decided to embark on 'Thirty for 30'. 30 marathons (half and full) in the year that I turn 30 to raise $30,000.
Balancing training, working full time, and having two kids at home will not be easy, but I am determined to achieve my goal of completing these runs, and hitting my fundraising target.
Logistically it may be hard to find 30 official races to compete in, but I will make up the difference with unofficial runs.
To date I have completed 20 of 30 runs, and I'm ready for number 21.
Any Gold Coast runners who want to join me on training runs or events, I would love the company! I'll also be competing in races across the country, so please reach out if you have a race in your city, and if I can make it, I'd love to join you!
So what will the $30,000 target go towards? This money will buy a new Isolate 8000 cot which provides a stable, cocoon-like environment for the baby and ensures that the Thermo-Neutral Zone is maintained! The machine has a huge range of features and benefits, but all you really need to know is that it could help save a baby's life. That is where your money is going!
Thanks for your support and donations.
Ash
Thank you to my Sponsors Brian And Alison Scullin Glenn Borin National Media Mom And Bruce Adam, Liam And Frankie Gizelle Plummer Collected Donations Ash Watson Luke Brill Michael Neilson James, Emma & Cooper Collin Tew Jp Beverley And Peter Nicole & Steve Biason Greg Watson (lauren's Dad) Granny And Poppy North Heidi Guenther Nicole & Steve Biason Craig Ahrens Anne Pocock The Rices Sarah Turner Brooke And Mitch Brad & Sheri Langton John Liversage John Liversage Zane Knight Ben Bartlett Glenn Borin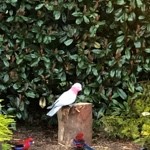 Simon And Claire Walker Penelope, Suz & Moose Ash, Mat & Madison Lauren Barett Amy Brinckley Gizelle Plummer Angelica Montemayor Kate Mcmunnigall Sophia Robeau Kate Mcmunnigall Glynnis Eason Bruce Mark Taylor Granny And Poppy North Bo Tam (5237) Mavis Bulman Kate Henderson Laura Parris Aleks Baruksopulo Mom And Bruce Kate Osborne Glynnis Eason Taryn Raley Jenny Ramsay Nita Mavis Bulman Sarah Haigh Tracy Driver Jelly Montemayor Collin Tew Tracy Driver Ian And Jess And Dylan And Ethan And Reed Leanne Farrugia Madeleine Rigelsford Janine Liversage John Liversage John Liversage Janine Kate Williams Reyne Mihan Anonymous John Liversage Lucy P & Jk Andrew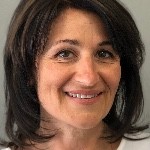 Vanessa Wiesenthal Clay & Sam Masonn Barrett Jess Solberg Brooke Jennings Elyse Wendye Harnwell Elise Bartlett Daniel Lee Kristy T Elise Fez Reporter Joanne Rutherford Jane Hyer Kay Adye Sarah Ross Christine Ashdown Katie Sissian Charlene Cassie Alex Varnish Leiza Mosley Glynnis Eason Tracey Leak Kate Mcmunnigall Leonie And Gary Heading Angie Cawse Phillipa Meade Sophia R Jess Caine Amelia Sims Ash, Mat And Madison Carter Emilie Bernardini Mitch Gaal Joanne Rutherford Charlie Guthrie Brendan Prouse Mitch & Han Penelope, Suz & Moose Sam, Ben & William Josh Dorday Lee Lambert John Liversage John Liversage Samara And Neshen Kate Graham Amy Brinckley Stacey Mccraw John Liversage Dianne Hall Ashley Deaton Louise Brettell Polis Ash North Beth Macdonald Sabina Roberts Ash Janine Liversage John Liversage John Liversage Janine Liversage Janine Liversage John Liversage Donny Rule John Liversage John Liversage Janine Liversage Janine Liversage Janine Liversage Kj Harvey John Liversage Janine Liversage Janine Janine Liversage Nini Janine Janine Janine Liversage Janine Liversage Janine John Liversage Nini Janine Liversage Janine John Liversage Janine Janine Anonymous Matt Appleby Amy Abela Bentleigh Gibson Shannon Terry Jane Ward Tim Rankin Sophie Smith Belinda Sophie Smith Glynnis Liana Johnson Anonymous Anonymous John Liversage Satoshi Ashida Anonymous Erin Oudshoorn Anonymous