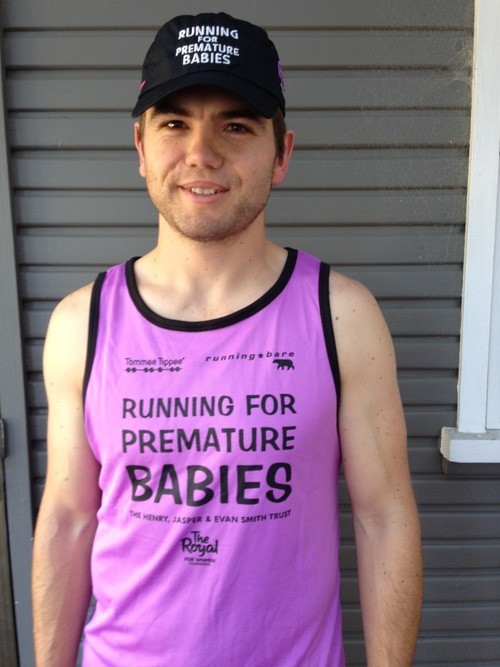 Meet Dr Tim Schindler, Running For Premature Babies' new team Ambassador for 2015. And for an extremely fitting reason.
Dr Tim is a neonatologist and Neonatal Research Fellow at the Royal Hospital for Women (RHW) Randwick.
Since 2014, Dr Tim, along with a team of skilled neonatologists, has used funds raised by Running for Premature Babies to develop new and advancing knowledge in the care of sick and premature newborn babies. All to improve outcomes and give these tiny, helpless babies a much better chance at survival.
Brain haemorrhages, chronic lung disease, heart defects, bowel disease and multiple infections. They're just some of the serious challenges premature babies face. Sadly, even the most experienced neonatal specialists can't prevent them.
That's why the Running for Premature Babies team now raises funds for prematurity research at The Royal Hospital for Women (RHW), Randwick.
In 2015's SMH Half Marathon, the team raised more than $230,000 for prematurity research projects. A long time runner, Dr Tim was a member of the 2014 and 2015 Running for Premature Babies team for the first time. And with not so shabby finishing times! This year, as well as being Ambassador, Dr Tim will run again with our team.
Now that really is living, breathing, working and running for premature babies.