Fundraising
This year and next RFPB will be raising funds for a new monitoring system at the Royal Hospital for Women's NICU, as well as funding important research projects to advance the care of premature babies.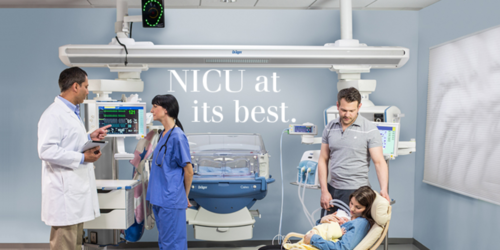 Professor Kei Lui told us a bit about these new monitors which will cost approximately $460,000 in total.
He said, "We need an efficient and up-to-date monitoring system in the intensive care unit. The system will allow moment to moment monitoring of all vital signs including oxygen, carbon dioxide level, blood pressure, heart rate as well as allowing doctors and nurses to instantaneously access and integrate all blood test results and X-ray information at the bedside to guide critical care of the fragile sick babies.
"The central monitoring system can allow watching all other babies from any of the screens, as well as using them for transporting babies to the operating theatre without losing the recording trends and information. We are really thankful for the support of the hard work of all RFPB participants to make this possible. From the neonatologists, the nurses and the babies - thank you!"

The most important reason for running
For whatever reason you're joining our team, and there may be a few, what matters most is that you're genuinely committed to our very special cause – to raise as much money as you can to help RFPB reach its fundraising target. It's a common thread that binds us together and generates that amazing sense of camaraderie.
Why? Because this money gives the more than 1000 extremely premature and critically ill babies who are born at the Royal Hospital for Women each year a much better chance at survival.