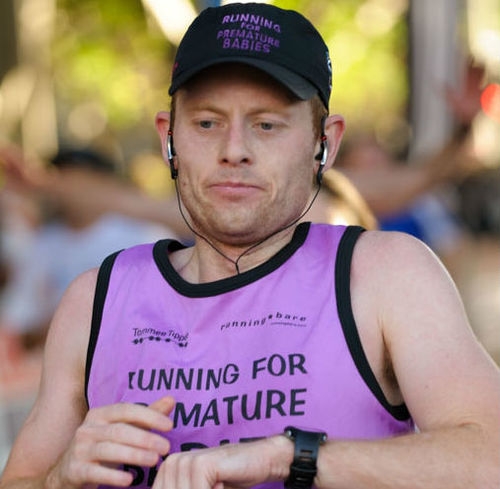 James Sullivan
How did you first come to hear about the team and why did you join?
I first heard about the team through a flyer i picked up at a local gym back in 2007, read the story of Henry, Jasper and Evan and thought it was a great reason to start running and a great cause to raise money for
What is your PB and in what year did you run it?
I think its just under a 100 minutes and it was back in 2008 - I ve gradually been getting slower ever since.
What is a highlight of your time with RFPB?
Over the years I've made lots of friends through the training evenings and social events and I've seen how the charity has grown .
When my first son Griff was born, he was in a humidicrib for a week, so I was able to see firsthand where the money raised goes to and what an amazing job the staff do at the Royal Hospital for Women.