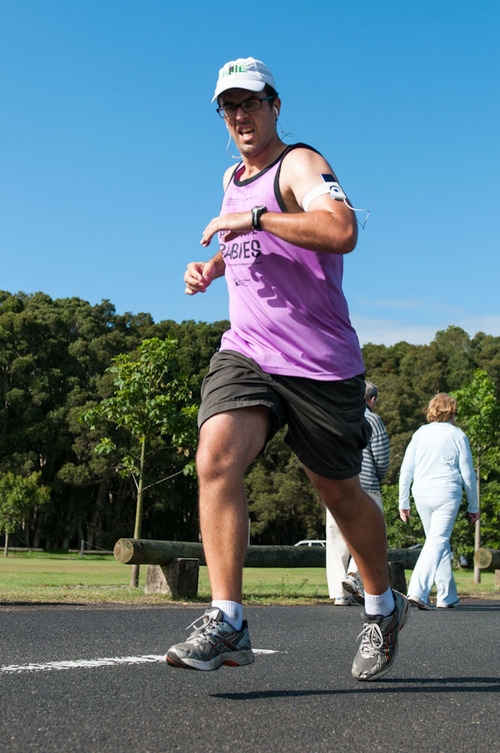 How did you first come to hear about the team and why did you join?
I first met Sophie while attempting a Boot Camp at Coogee beach. I remember getting the half marathon leaflet and thinking "you're mad, who'd do this?".
Then I read the story and thought that a half marathon is not really that much to assist such a great cause, before you knew it there I was running the damn thing! Having my first son born at Royal Hospital for Women 5 years ago certainly helped me appreciate the cause even more. Now running the Half Marathon is just something I do.
What is your PB and in what year did you run it?
I am not known for my commitment to physical excellence but my best is a respectable two hours and ten seconds in 2013.
All I really want to do is beat 2 hrs and I keep inching closer the older I get. If I can knock a second off every year for the next decade...hmmm.
What is a highlight of your time with RFPB?
I remember turning up on the first half marathon to see some super impressive (i.e. intimidating!) people lining up for the start but having a large posse of RFPB people to huddle in until I found my groove really helped.
The adrenalin rush when the gun goes off is amazing and the event carries you along - each year is memorable but that first official run is the highlight.
Also a big shout out to all the volunteers who train, organise and motivate the volunteers to reach their best every year. Awesome job.