THE PREMMIE MARATHON CHALLENGE
Challenge yourself this November and give premature babies a better chance of survival
Abby and Lyra just donated

$20.80

Anonymous just donated

$105.50

Carly petersen just donated

$10.55

Jen and Rick Nichol just donated

$26.38

Jake Robinson just donated

$21.10

Kelly Wilkinson just donated

$52.75

Rhi and Dylan just donated

$52.75

Zachery MacAulay just donated

$26.38

Kaydee Shaw just donated

$47.48

Kaydee Shaw just donated

$5.28

Sha Robinson just donated

$26.38

Claire Ford just donated

$150

Nakia Gordon just donated

$50

Vicki just donated

$31.65

David Nehl just donated

$105.50

Katie Davies just donated

$52.75

Spike just donated

$10

McDonald family In Queensland just donated

$105.50

Craig McDonald just donated

$100

Paul McDonald just donated

$105.50
Take part in the Premmie Marathon Challenge in three easy steps
Sign up for FREE and choose from five Premmie Marathon Challenge distances to complete in November (see distances below).
Share your challenge with friends and family and fundraise for neonatal equipment to give premature babies a better chance of survival.
Run, Cycle, Swim, Roll or Walk - Complete your distance anytime during November, and track your kilometres using our app, Strava, FitBit and more.
Get active for a great
cause
The Premmie Marathon Challenge is FREE and open to everyone - whatever your age, ability or fitness level. It's your challenge, complete it your way!
Choose the distance - 21km, 42km, 100km, 200km or 300km - you will run, swim, cycle, roll or walk during November.
Log your kms and track your progress through your personal fundraising page or the mobile app. Earn fundraising rewards, improve your fitness and help save fragile lives.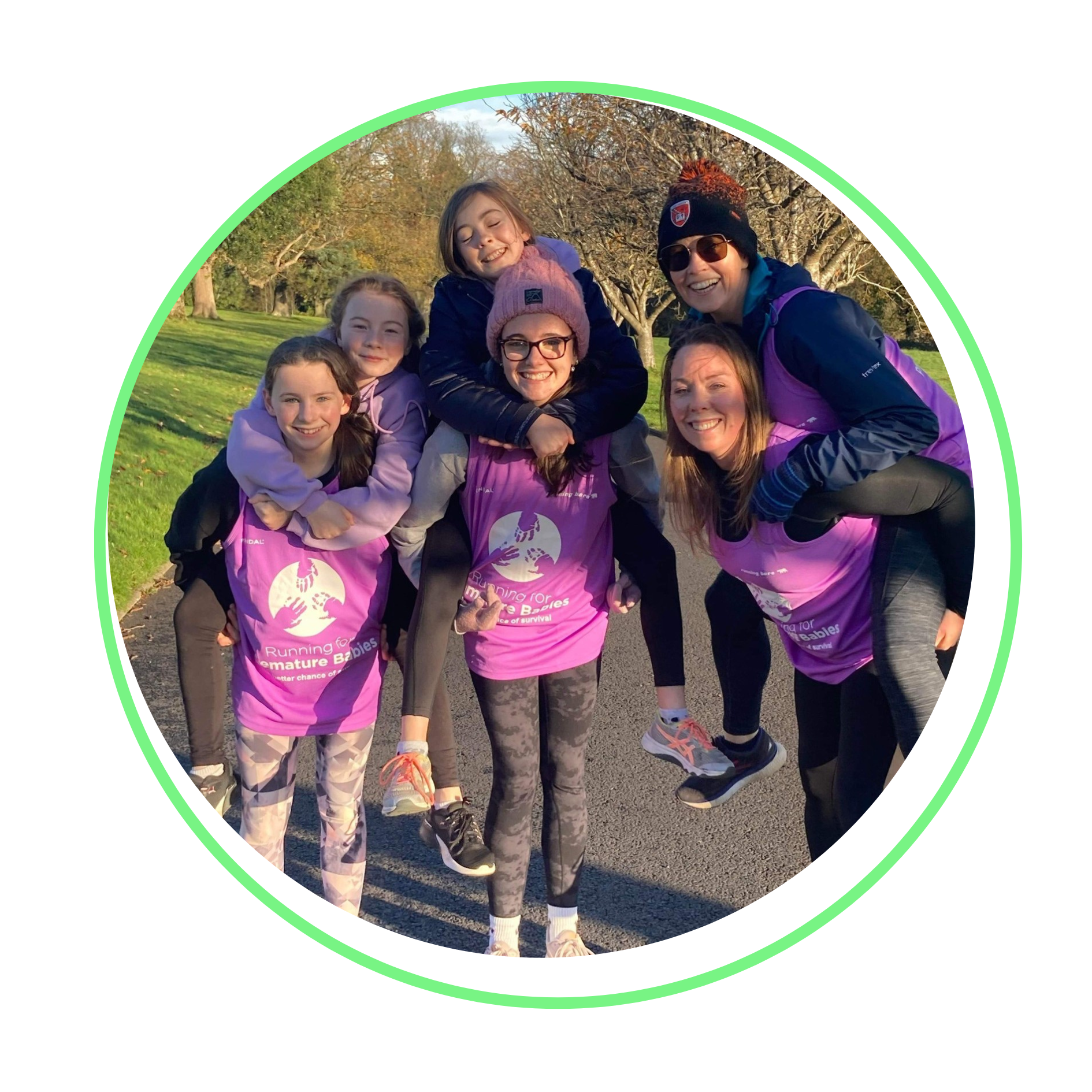 Create your own challenge by choosing your own distance to run, swim, cycle, roll or walk during November.
Your efforts will make
a big impact
November is Prematurity Awareness Month and your fundraising will go towards neonatal equipment to give premature babies a better chance of survival.
Set yourself up for success and track your challenge
COMING SOON ~ You can use the Premmie Marathon Challenge App to track your progress, engage with your team and share daily updates. It's quick and easy to use the app, and if you sync your fitness tracker your activity will also be displayed
~ Raise $75 and receive a Premmie Marathon Challenge finisher's medal

~ Raise $200 and receive a Running for Premature Babies running singlet, proudly supplied by Running Bare

~ Raise $500 and receive a signed copy of founder Sophie Smith's book 'Sophie's Boys'

~ Raise $1,000 and receive a pair of Steigen Running for Premature Babies running socks (we think they're the world's best running socks!)

~ Raise $2,500 and receive an awesome Running for Premature Babies hoodie

~ Raise $5,000 and Lachy Wiggle (the purple Wiggle) will send you a personalised video message!
Some of our most
asked questions
You can register for free here. If you have previously fundraised through our website you'll log in with your credentials. If not, you can create an account.
What's the best way to fundraise?
The best way to start is to make sure you upload a picture and write a personal story of your reason to participate in this challenge.
It's a great idea to kick start your fundraising with your own donation. Then share the link to your fundraising page with your friends, colleagues and family via email and on social media. Please use the hashtag #premmiemarathonchallenge
What is the money being used for?
Fundraising from the Premmie Marathon Challenge will help to provide life saving neonatal equipment for Neonatal Intensive Care and Special Care Units around Australia. Our goal is to raise $600,000. 

We are so grateful for your part in helping premature and critically ill babies have a better chance of survival. 
Running for Premature Babies is generously supported by
All our staff are Premmie Marathon Challenge experts and we love to help.
Got a question? Let's get in touch!