1 REGISTER AND SELECT YOUR DISTANCE
Register now, and select a challenging distance to run, cycle, swim, roll or walk during November.
Choose from:
Half Marathon - 21km
Marathon - 42km
Ultra Marathon - 100km
Double Ultra Marathon - 200km
Triple Ultra Marathon - 300km (wow!)
How you divide up the distance and which activity/activities your choose is up to you - the options are endless! Make it fun, do it with friends, stay fit and achieve your goal.
You can go solo, create create a team or join a team.
You can even join Lachy (the purple Wiggle) - simply enter 'Lachy's Team' when registering. Everyone is welcome and Lachy will support you with some encouragement along the way.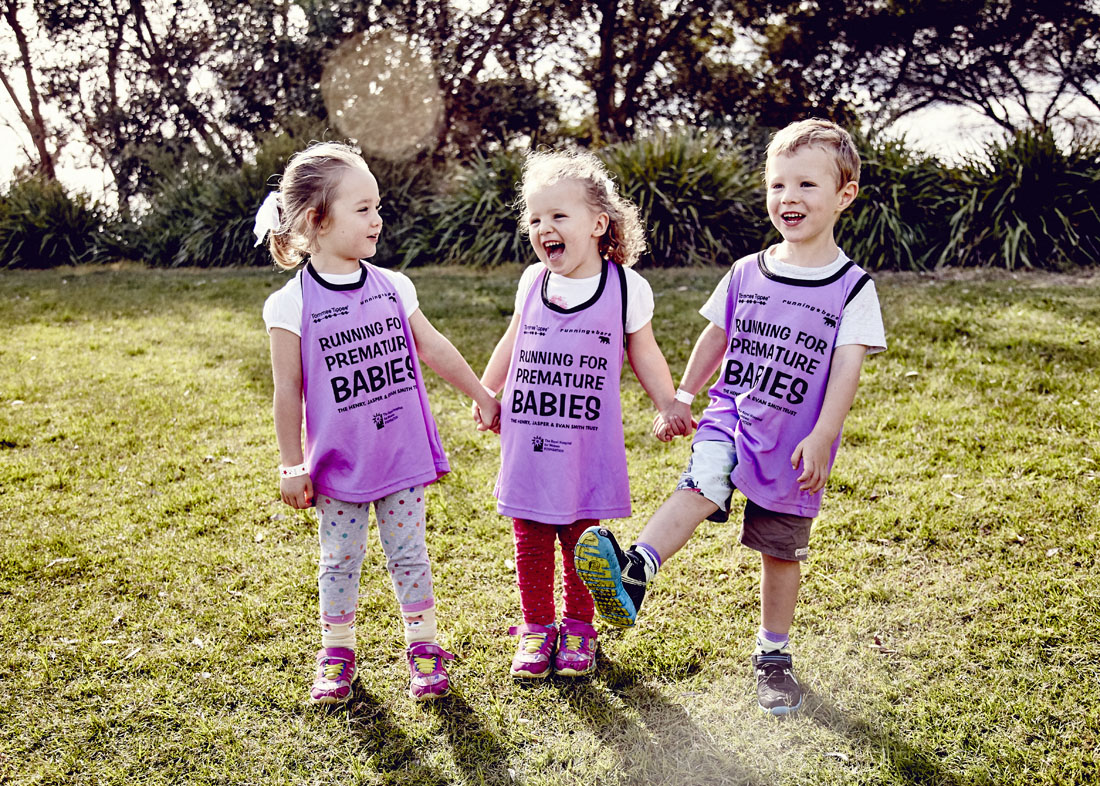 2 SPREAD THE WORD
Spread the word to your friends and family and tell everyone about your challenge to give premature babies a better chance of survival.
Ask them to support you either by taking on the challenge themselves, or by making a donation to your fundraising page to support the tiniest and most vulnerable little lives.
Remember, we love supporting you for supporting premature babies
Raise over $75 you'll receive a special finisher's medal once you've completed your marathon.
Raise over $200 and we'll also send you a Running for Premature Babies running singlet.
Raise over $1000 and we'll also send you a signed copy of Sophie Smith's book 'Sophie's Boys'.
Raise over $2500 and we'll also send you a limited edition Premmie Marathon Challenge hoodie.
Raise over $5000 and we'll also send you a personalised video message from Lachy Wiggle (the purple Wiggle)!
Thank you so much! Together, we can save the lives of sick and premature babies.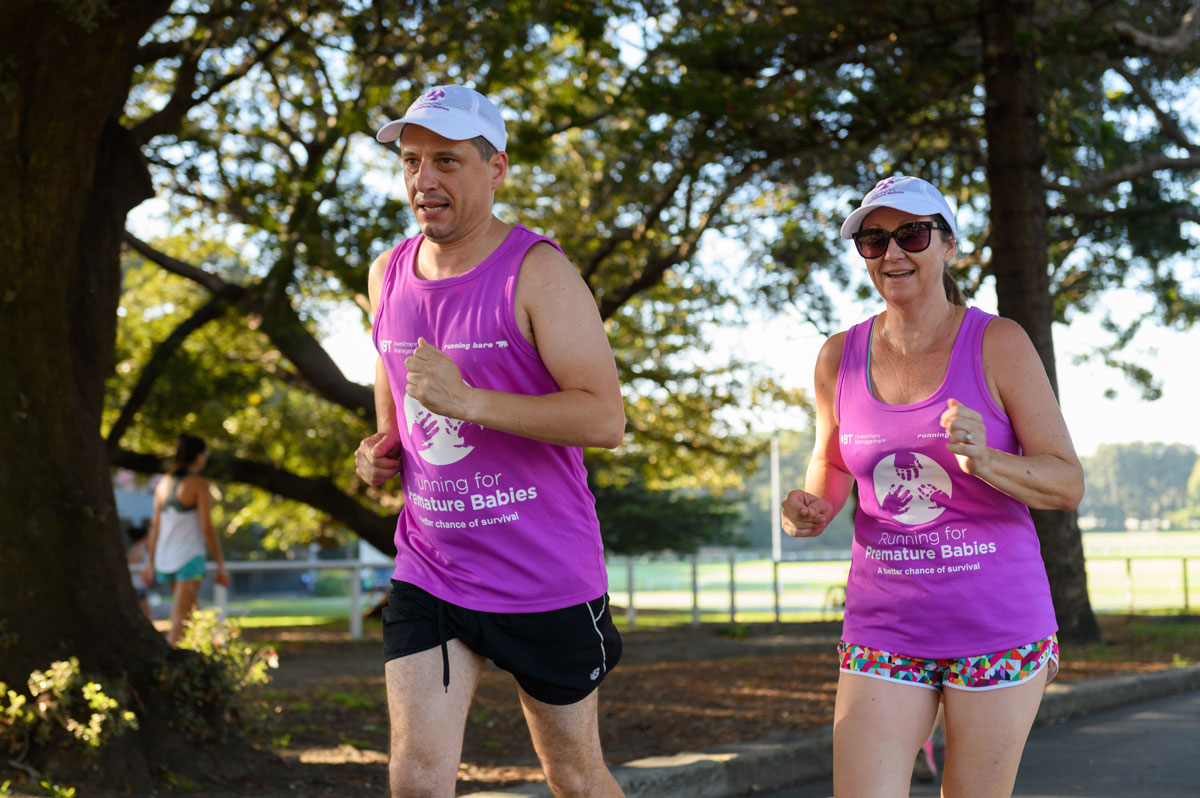 3 START YOUR CHALLENGE
Make a plan for how you are going to complete your chosen distance throughout November. Perhaps you're going to walk to school every day, swim every other day or run at the weekends. It's your own personal Premmie Marathon Challenge - so it's up to you!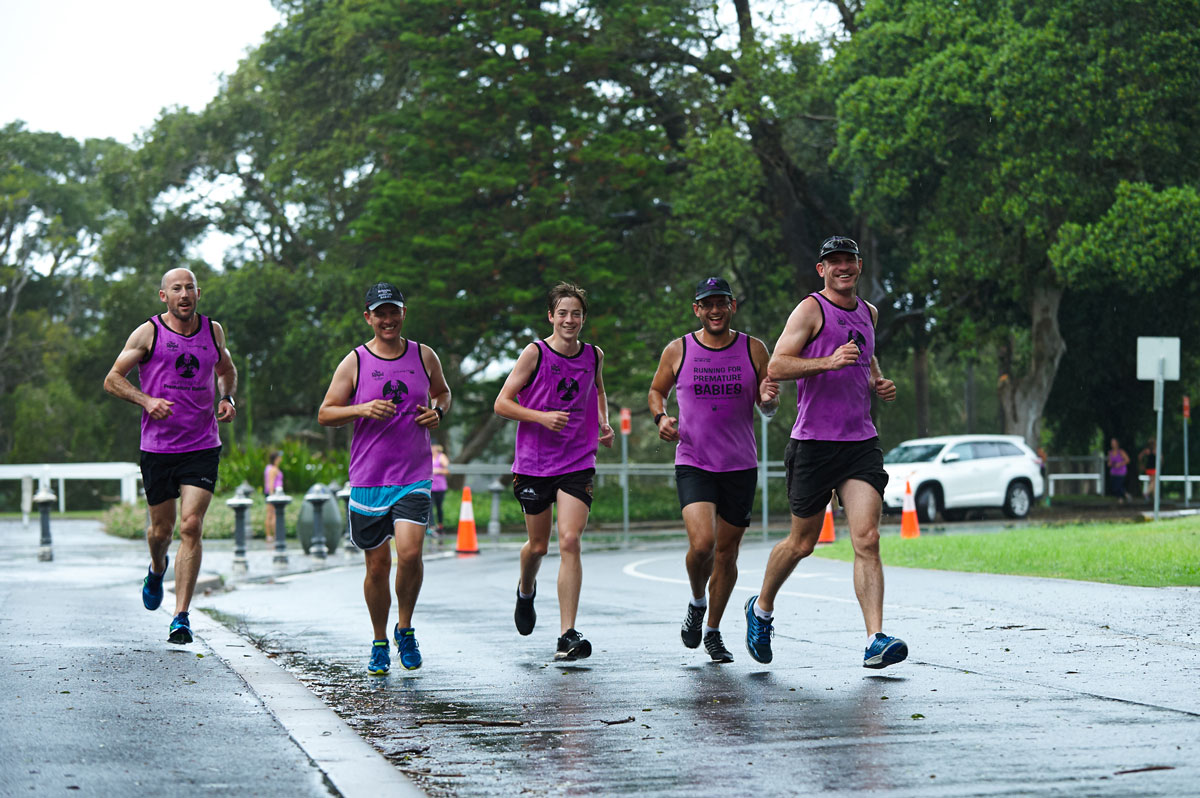 4 RECORD YOUR RUNS
Record every leg you complete of your Premmie Marathon Challenge during November and log your kilometres. You can do this through our Premmie Marathon Challenge App in the App Store or Play Store by connecting a fitness app to your fundraising page, or you can manually add your runs.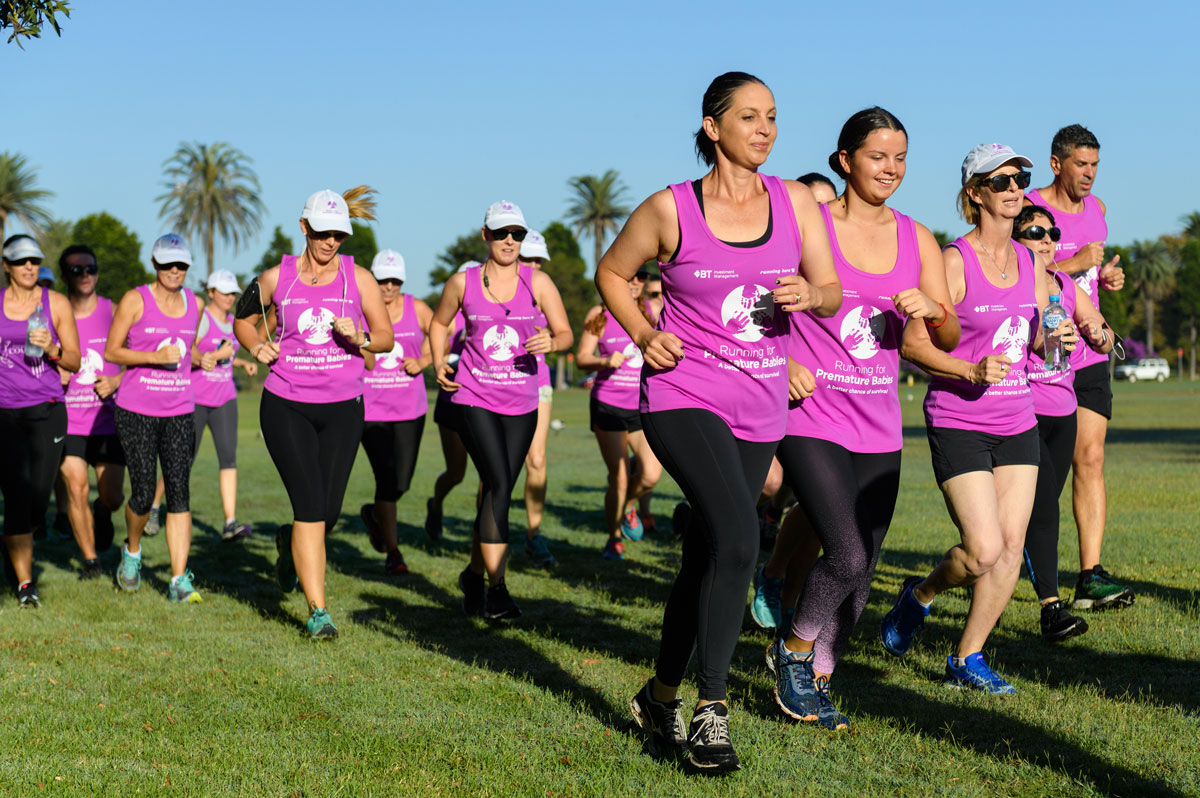 5 TRACK YOUR PROGRESS
Once registered, you will receive your own fundraising and activity page where you can see your progress throughout the challenge!
What are you waiting for?


Register now for the Premmie Marathon Challenge!