Running for Rory
Our son Rory was born prematurely at 28 weeks and very small weighing just 685g.  He spent his first 13 weeks of life in hospital with most of that time in the highest level of the intensive care unit.  Thankfully, because of the wonderfully care he received at the Royal Hospital for Women, he survived and is now a happy, sometimes cheeky, 5 year old.
This October, with a small group of other runners, I will be taking on the Annapurna Marathon. Starting at 800m the marathon climbs to 4,000m across the Annapurna region of the Himalayas - this will be the biggest physical challenge I have ever faced, but it is still nothing when compared to those faced by Rory and other premature babies just to survive.
Without fundraising like this, Rory would not have had access to the care he needed and so I might not be running to celebrate but rather to remember.
Thank you to my Sponsors John, Cindy, Liam & Miles Pete Shmigel Dermot Lisa Norman Marcelle Mogg Shona Cuthbertson Amy And Rich Kahui Nick Savage Anne O'leary Zach Bryan Pyne Nikki Lowe Emily, Liam, Daniel & Harriet Adam Martin Barry Kenny Caoimhe Mulhall Sarah Barclay Olga Jo Bell Lizzie Spaull Shaneil Davda Jeffrey Williams Deb Morris Suzi H. James Ogloff Andrew White Val & John Cathy Scott Ron Deeble Brett Barnett Simon Tb Patrick & Kathleen Kenny Richard Brimble Paschal Flynn Stephen Roberts Julie Goodchap Brian Prendergast Alice Dwyer Mena Rachel Bowes Scott Gilbert David Burns John Pease Wendy Mak Helen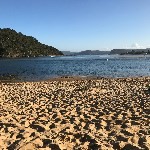 Lorna Obrien Jess Gough Steve Goldsworthy Vickie Michael Bazaley Nanna&granda O'driscoll Michael Phillips Sara Simmons Lee-anne Borham Gordon Elliott Shane Kelly Ben Edwards Verity Winter Thili Perera Dani Meinema Raj Maheshwari Colleen Lowe Louise Hayes Brian And Lorna Collins Nick Mccann Strephon Billinghurst Patrick O'driscoll