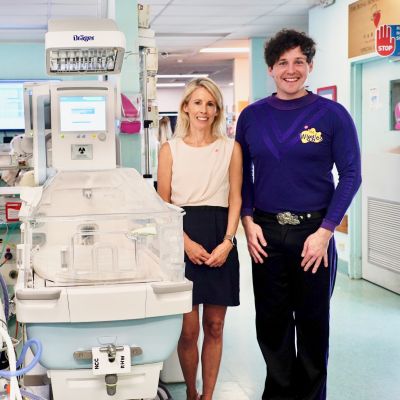 Lachy Gillespie - The Purple Wiggle
Lachy Gillespie is The Purple Wiggle and a proud purple ambassador for Running for Premature Babies. In September 2020 he and his fiancé Dana, welcomed twin girls born prematurely. Lachy is so happy to be part of this wonderful team raising awareness and running to raise money for crucial life saving medical equipment.
Lachy visited the NICU at the Royal Women's Hospital Randwick to see the amazing work the doctors do supported by the equipment donated by Running for Premature Babies.
Read about Lachy's visit to the NICU.