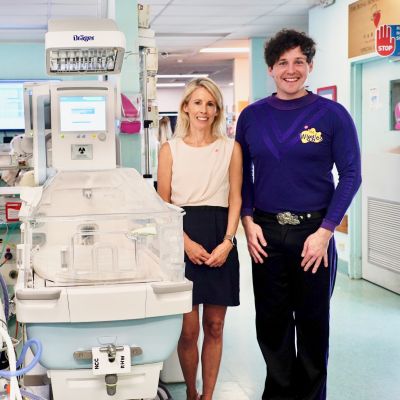 Lachy Gillespie - The Purple Wiggle
Lachy Gillespie is The Purple Wiggle and a proud new purple ambassador for Running for Premature Babies. In September 2020 he and his fiancé Dana, welcomed twin girls born prematurely. Lachy is so happy to be part of this wonderful team raising awareness and running to raise money for crucial life saving medical equipment.
Lachy visited the NICU at the Royal Women's Hospital Randwick to see the amazing work the doctors do supported by the equipment donated by Running for Premature Babies.
Read about Lachy's visit to the NICU.
Wendy Moore
Wendy Moore has been the editor of Home Beautiful magazine and a judge on House Rules, is a media executive and mum to prematurely born twins.
Wendy joined Running for Premature Babies in 2018 as our first charity ambassador. Having never run before, Wendy has now run five half marathons with us and is an amazing champion of our cause.