Thank you to my Sponsors Taigum Kids
From the wonderful parents at Taigum KIDS Tina Swann
You're awesome Jac, love you lots! Russell Holmes
Good on you Jaci! Cathy Reed
Go for it Jacqui! Lee Milward
Much love for you and this cause Jac - run forrest run!!! Xxx Sarah Scuderi
A great cause and very close to my heart. You're a star xo Jody Brown
Good on you Jacqui! A wonderful cause- my little godson was a premature gift to the world too- such a special thing that you're doing xo 😘 Marie Smith
Good on you Jacqui ❤❤ What a great cause xxx Good Luck with the run xxxx Lucinda Henderson
Run baby run!! xx Karly Missenden
Great work Jacqui! Linda Bristow
Looks like you are running the half marathon. Mark was a premi, so a worthwhile reason to donate. 😻🐶🐺 Pam Holmes
Good work Jacqui, hope you reach $500+++ Steph Udovicich
Think you'll be running the 21km.... Shannon Stokes
Hi Jacqui you wonderful human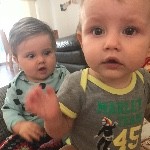 Kieran Flanagan
A beautiful thing to do so close to the anniversary of the safe arrival of little Zachary. Sophie Cockcroft
I hope you get to 1000 :) David Roberts
On, on, young lady! Holly Taylor
Good on you Jaq! Love to you and the family!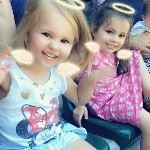 Bianca Craven
30.77... Just to get things back on the round number track! Jenni Fish
Well done Jacqui. A very necessary and worthwhile cause Kathy Robertson
Go Jacqui! Trevor Bristow
have a great run!!