My Activity Tracking
My target 42 kms
I'm taking part in the Premmie Marathon Challenge
Thank you for supporting 'Premmie Marathon Challenge' this November, raising funds for urgently needed lifesaving humidicribs for the Royal Hospital for Women, Sydney, and the Alice Springs Hospital neonatal units, giving hundreds of premature babies a better chance of survival.
This is a cause very close to my heart as my baby girl Tilly was born at 31 weeks in January this year after PPROM at 30 weeks. We are from the country so we scored ourself an emergency flight down to Adelaide and for the next 7 weeks made that our home. Tilly was in the ICU for 10 days and spent the first 3 weeks of her life in her humidicrib keeping her warm and safe. We are so thankful to all involved in Tilly's care and to the amazing lifesaving equipment we are blessed to have access too. Anything we can do to give back and help support the future little premmies and their families is now a big part of our lives.  
We are the proudest parents of the healthy but little Tilly. 
Thank you to my Sponsors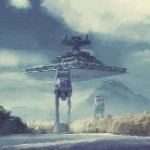 Emperor Palpatine Anonymous Kelly Moore S&j Home Services Diane Moore Joanne & John Mitchell Rhys & Elly Mitchell Heywood Family Sarah Quigley Nikita Block Tamara Mann Lauren And Gavin Bri Summers Marianne Moore Claire Dalzell Bonnie And Lachlan Singh Iceman Sarah Mitchell Kayla Jenner Tabitha Rothe Bron Karner Suzanne N Barry Rogers Lucy Erica Barrett Clake Marie Stephanie Thompson Sara Proud Janice Vicki