Quinn and Luke Swim - English Channel 2020
Meet best mates Quinn Darragh and Luke Stewart. They love a challenge and a good cause. In September 2020 the challenge is to individually swim 36 km in very cold water from England to France.
They are doing this to support a cause close to both of their hearts. Quinn's son Ryder was born prematurely at 27 weeks at the Royal Hospital for Women, and he survived thanks to state of the art lifesaving equipment donated by Running for Premature Babies. One of the most important pieces of equipment that saved Ryder was a Nava Ventilator.
Thankfully, Ryder is now a healthy 6 year old, and now Quinn and Luke want to help others be as lucky as Ryder. That's why they are taking on this big challenge.  By supporting Quinn and Luke you'll be helping provide one more Nava Ventilator for the hospital, which will save the lives of more than 600 critically ill and premature babies each year!! Every single cent you donate goes towards this life saving equipment.
Thank you to my Sponsors Stafford Capital Partners P/l Anna And Michael Smith Will Foster Brett Clemenson, Alra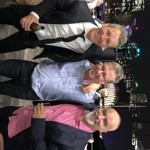 Naj Gary Flowers Ben & Deb Quigley Nick And Lucy Brown Kerrin And Cathy Mcevoy Cam, Bree, Tayla, Hayden, Archie & Freddy Chris Ellis Tom Mather Anonymous Pete Neill Mark & Katy Gately Luke And Leah Ryan Maxwell Cam & Bree Mcausland Brett Sims Matt Michael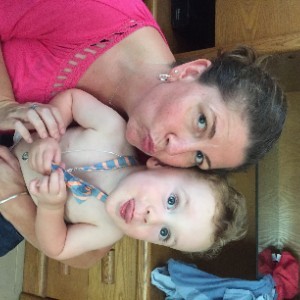 Mands Andrew & Eileen Hoggett Alexander Phillips Ed & Jen Barnes Matthew & Amy Hyder Clayton Richards Louisa Rebec Dan And Alex Di And Pete Stewart Carly And Luke Timewell Dance Chora Lou, Ed, Johnny, Liv, Annie And Phil Malouf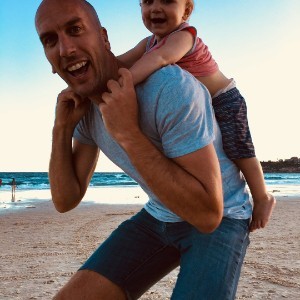 Stephen Ford Troy & Sara Quade Folsom Insync Construction Group Marcel & Bonnie Collignon The Dawson Family Bos & Jen Barkus Doolan Margot And Joe Loh The Devereux's Archie, Lachlan, Tommy, Lucy And Tiana Leakinc - Dyson's Pilgrims Bronte Team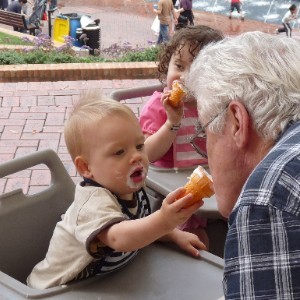 Kyna & Brayden Jamie And Daniel Danielle Benson Brendan And Belinda Malone Aaron & Melissa Cowper Sharon Mcdermott Hale And Dave Markham Brent Mckinnon Greg & Renee Mckeon Jan Bardetta Justin & Lyz Jones-gardiner Sloman Built Pty Ltd The Clarks Toohey Alex, Serafina & Kids Tom Roche Jennifer Moore David Finnimore Michael Badenhope Craig Wiseman Ben Leyland Greg Bishop Property Finance Jenny Bell Daniel Condon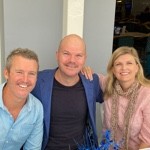 Lyndall Stewart The Bogey Hole Cafe Peter Nel Jeromy Claridge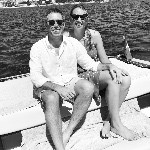 Johnny And Lucy Mckelvey Matt & Lyndsey Carr Brooke & Nick Mullins Shaun & Karina Johnson Katrina Stephens Jessica Batt And Dan Phelps Todd & Kristy Brinckley Joel And Neusa Georgiou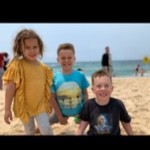 Xavier, Ryder And Scarlett Liz Haynes Jane Mclaren Clare & Tony Sheppard Emma Brannigan Avril Jackson Gordons Cafe - Hannah Simmons Tanya Hatchman Hamish, Michelle, Xavier And Tom Marshall Khirini C Ishac Rachael Thelwell Belinda Sullivan Sullivan The Merritt's Everlearn Preschool George Quigley Lucy Jordan Hugh Longworth Louise Williams Lisa And John Dwyer Barbara Darragh Rosalie The Oliva Caves Felix, Ferdie, Annett And Brett Elka And Thomas Whalan David Cutten Alanna Short Ash North The Barrows Phill & Auke Wicks Key Family Paul Hudson Fiona Mckenna Troy Durante Kaye Atkins Sharnie Anson Bruce Moller Tash Whitehead Elise Jennings Kylie & The Duncombe Boys Paul Bardetta Gabrielle Dominy Claire Anstis Mitch Stanton Annette & Peter Finch Jan O'reilly David Alisha Pritchard Julie-anne Hazlett Steven Powell Jenny Recio Sean Cassidy & Kate Kennett Jon And Jessica Farthing Sophie Smith Sarah Hall Barbara Knight Aaron Buchan Ann Armstrong Charnelle, Michael & Isla Ren Christine Roberts Nicole Winterburn Jo Gladstone Peter Kent Lillian Wright James Persson Sarah Williams Cath And Gerard David Healy Jim Uglow Michael King Losee Consulting Reidy Murph Renford Sally Broadbent Jessica Baird Walsh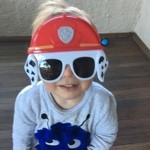 Celine O'malley Ryan Spanger Dot & Willie Marea Anne Lanham Caroline & Ben Bayot Michael Lloyd Denny Carol Haren Colm & Tara Kennedy Tony Nelson Jenni Dean Lara & Saskia De Vries Matt Vesper
Craig & Kirsti Kate Stewart Jackson English Fiona Hart Helen Englen Laura Brooke & Ben Jenkins Andrew Woidt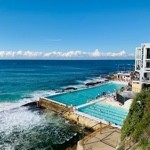 Simon Nothling Samantha Mills Steph Heathcote Christina Christopherson Steph Worboys Skander & Sarah Malcolm Dave Lovato Antonia Saunokonoko Helen Englen Jess & Simon Wheeler Patrick Haseler Charlie And Georgie Thatcher Alissa Turinui Jasmine Dekantios Mary Mcglynn The Daleys Kirsty Bennett Carmelina Del Vecchio Nat Saville Irene Hawlader Tara Cuthbert Georgina & James Kelly Murphy Katie Davies Sheridan Greig Sam Smith Linda Fagan Kylie Duggan Kate Phillips Jelena Stojanovic Gavin Morten Tom Healey Dylan Warner Anonymous Mark Fogarty Sarah M Kirsten, Paul & Oban Gabrielle Harradine Cooper Stewart Grant & G Baldock Tavis Kleinig Georgia Meyerson Ashar Reed Nina Baulch Amy Geraghty Kirsten Noyes Davos Steph Judd Janice Walklate Anonymous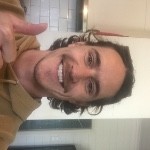 Dan Perica Ava Stewart Barbara Stewart Anonymous Danielle Hiscock Oli Davies Elizabeth Hunt Ornaith Henderson Betty Winnel Karen Anstis Kristen Zsovar June Johnston Kevin Scales Sinéad Keane Michelle Sarah Forner Gillian Angela Mcausland Kate Sullivan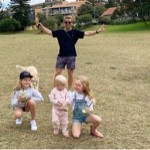 Frankie & Maxie & Bobbi Quigley Lorraine Gnanadickam Catherine James Charli Bardetta Anna Upton Darci Stewart